Oncothermia treatment compatible with intravenous Vitamin C
Vitamin C is a basic nutrient in the functions of intracellular oxidation-reduction. High doses of intravenous vitamin C decrease cell proliferation in cancer. Improves quality of life and side effects related to chemotherapy. Intravenous vitamin C is used in routine oncological clinical practice due to its antitumor effect and immune modulation action.
References
Riordan H.D et al. Intravenous ascórbico ácido: protocolo for its application and use. PRHSJ Vol.22 n3, september 2003

Stephenson C. et al. Phase I clinical trial to evaluate the safety, tolerability and pharmacokinetics of hight-dose intravenous ascórbico ácido in patients with advanced cancer. Cancer Chemother Pharmacol (2013) 72: 139-146)

Hoffer Lj, Robitaille l; et al. High-dose intravenous vitamin C combined with cytotoxic chemotherapy in patients with adavnced cancer: a phase I-II clinical trial. PLoS One (2015) Appr 7;10(4)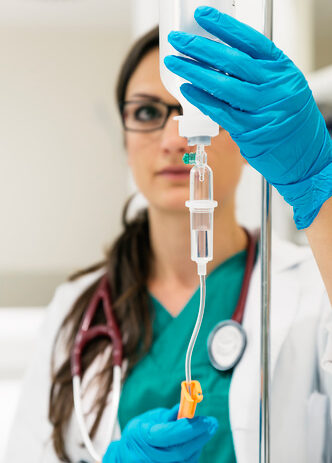 For more information see the link or visit Riordan Clinic.