Tongue cancer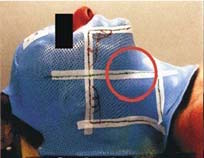 Treatment with radiotherapie
Treatment with Oncothermie
Researcher:
Prof. Dr. Clifford LK Pang.
Hospital:
Hospital Clifford, Guangzhou, China.
Patient:
46-year-old man.
Diagnosis:
Squamous carcinoma at the base of the tongue with cervical lymph nodes. Classification: T3N2M0 (G2).
Tratamiento:
Trimodal treatment was applied: Radiotherapy 61 Gy, Chemotherapy (Cisplatin 5FU) and Oncothermia 60 min / day, 2 times / week.
Results:
Complete remission.
Reference: