Kidney cancer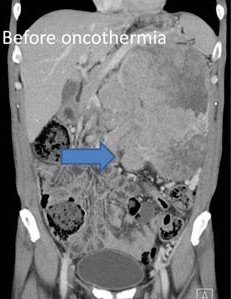 Kidney cancer in diagnosis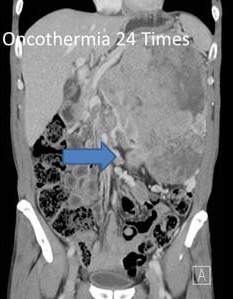 After 24 sessions of Oncothermia
Researcher:
Prof. Dr. TaesingJeung.
Hospital:
Department of Oncology, Kosin University Gospel Hospital, South Corea.
Patient:
61-year-old man, diagnosis from january 2011.
Diagnosis:
Renal carcinoma.
Treatment:
Oncothermia as monotherapy (24 sessions, 2 times / week) from December 2, 2011 to February 23, 2012
.
Results:
The tumor mass located in the left kidney reduced its diameter while it was treated with Oncothermia.
Reference: